To adjust the shoulder strap height:
1. Place thumb or finger through cover opening and press the harness release lever at the front
of seat.
2. Pull both shoulder straps simultaneously to loosen.
3. Undo the straps from the splitter plate located on the back of the child restraint.
4. Re-thread the shoulder straps through the desired slots. Reconnect the straps to the splitter plate.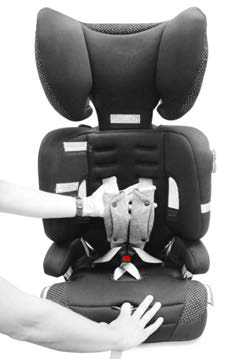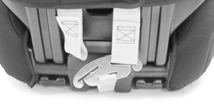 Please Note: Ensure the harness heights are of equal length.