The Infinity seat is fitted with 3 forward facing recline positions.
The 4th and most reclined position is for rearward-facing use ONLY.
1. Place hand under seat and
squeeze the red recline handle.
2. Whilst squeezing, tilt the seat
back gently to recline.
3. Release the handle when
desired mode is reached.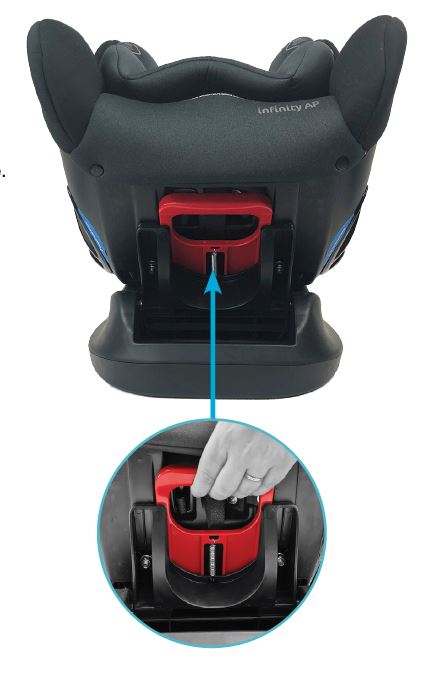 Please refer to your instruction manual for any further detail or contact our consumer care team at 1300 809 526.